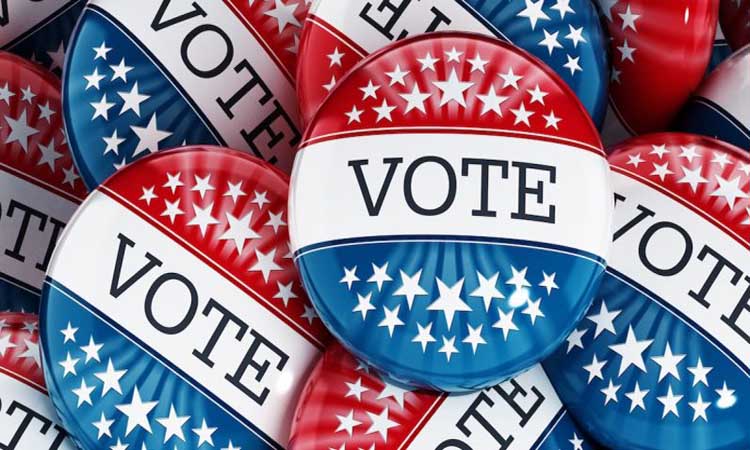 Promoting American Election Integrity
— Advocating: Easy to Vote, and Hard to Cheat —
Our team of authors of 2020 election-related analyses are unpaid volunteers, whose expertise covers a wide range of fields (Cyber Security, IT, Statistics, Physics, Economics, etc.). Our main interest is in assuring election integrity, which is when American citizens legally express their preferences for their representatives. Since last November, we have generated multiple 2020 election-related studies. Our main reports (in chronological order) are:
4- Claudia Tenney Report (NY-22),
5- Edison Timeseries Distribution Analysis,
6- List of 2020 Presidential-related Election Lawsuits  (plus Text Summary),
8- 2020 Presidential Election Contrast Analysis,
9- Election Integrity: Recommendations Report (plus one page digest of State recommendations), and
10-Post Election Audits: Verifying Election Integrity. (Here is a short video about our Audit Report.)
Also: affidavits and less formal reports on Michigan, Pennsylvania, Pennsylvania, Pennsylvania, Milwaukee, Arizona, etc.
Since the media hasn't done a good job of publicizing material they consider "contrarian," we often get asked: what are some other quality 2020 election-related studies?  Although we haven't done exhaustive research on other reports, here are some of our favorites:
a) The Nevada Report by attorney Jesse Binnall. [Also Fulton County (Georgia) Report by Bryan Geels, CPA.]
b) Three reports by Peter Navarro: Immaculate Deception, Art of the Steal and The Case, Evidence, etc.
c) A study about absentee ballots, by Dr. John Lott.
d) Steve Cortes: The Statistical Case Against Biden's Win.
e) Voter Registration Trends by Seth Keshel.
f) A good video as to why vote recounts do not resolve some types of fraud.
g) A lawyer's inside report about what transpired in Wisconsin.
h) 2020 Election Irregularities (details on four categories).
i) Amistad report: The Legitimacy and Effect of Private Funding in Federal and State Electoral Processes.
j) Interesting compendiums of 2020 election-related actions and claims: here, here and here.
    (Note: some of the item j links are outdated, irrelevant, etc., but there are also some hidden gems.)
k) A short insightful, hard-hitting video.
l) We recommend searches over the Energy and Environmental Newsletter 2020 archives, 2021 archives and  2022 archives, where a few hundred articles and reports related to the 2020 election are posted.
These reports are specifically about voting machines (some of the above reports also discuss machines):
m) The Antrim Michigan Forensics Report.
n) Statistical Evidence of Dominion Election Fraud? Time to Audit the Machines.
o) Evidence of Fraud in Conjunction with Use of Dominion BMD Machines.
p) The Small World of Voting Machine Certification.
r) Can Voters Detect Malicious Manipulation of Ballot Marking Devices?
s) There is no Reliable Way to Detect Hacked Ballot-Marking Devices.
Here is a good general election resource: Ballotpedia's: Election laws and legislation in the United States
If you are aware any other quality post-2020 election-related reports — or would like to get on our email list for our popular free Newsletter — please email us. Make sure to include your name and where you live.
Note 1: Dozens of national and state Conservative organizations have recently made a major commitment to the election integrity issue. Kudos to them! 
Note 2: Credit for graphic.