>>Click image to enlarge<<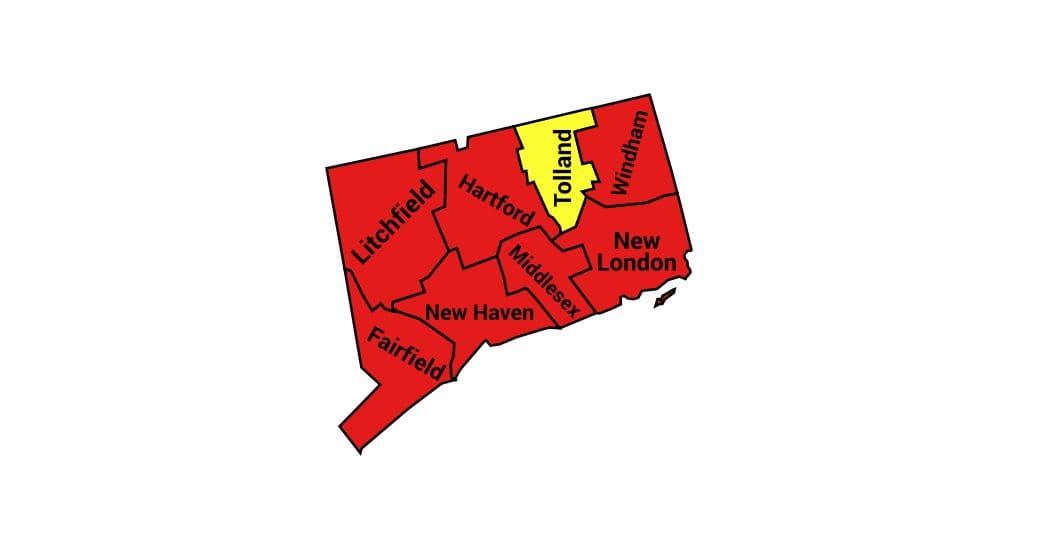 Connecticut
Biden – 1,080,680 (59.2%)
Trump – 715,291 (39.2%)
8 very ugly colored counties. Every single county with exception of Fairfield is in population decline.
Red – High/Rampant Fraud
Yellow – Likely Fraud
Biden supposedly increased 183k votes over Clinton, after the Dem nominee lost a ton of votes in 2012, and continued losing in 2016. Remember, my estimates are light, and they still suggest 117k excess votes in Connecticut, which had a very good chance of being under 10% blue this year based on working class performance for Trump.
The big counties have blown away Obama landslide 2008 totals despite rapid population decline and even increased Trump support. Hartford and New Haven have GOP trajectory in registration, albeit very slight.
Honor roll-
Fairfield (25k); Hartford (25k); New Haven (25k); New London (14k)
If Biden is 117k heavy, an accurate margin is 14.6%, or 56.5% to 41.9%, and 249k votes.
Best GOP county audit targets – Litchfield, Windham