"A Spiritual Solution
to America in Crisis."
"A Spiritual Solution to America in Crisis."
            January 8, 2022 will mark the historic faith-based heritage event called THE RENEWAL: Restoring America's Founding Covenant, with leaders gathered from across the country at the Strawberry Festival Amphitheater in Plant City, Florida.
This is not a political event.
We cannot solve spiritual problems by natural means such as military might, elected officials or even human governments.
God is sovereign over all as stated in Daniel 2:21, "He changes the times and the seasons; He removes kings and raises up kings; He gives wisdom to the wise and knowledge to those who have understanding."
The Renewal is a spiritual solution to the current state of affairs in our land. Recovenanting and reconciliation combine to be the next Biblical step in the five-step renewal process (Repentance, Reconciliation, Restoration, Revival, Reformation) for the faithful remnant to usher in the mercy of our Lord.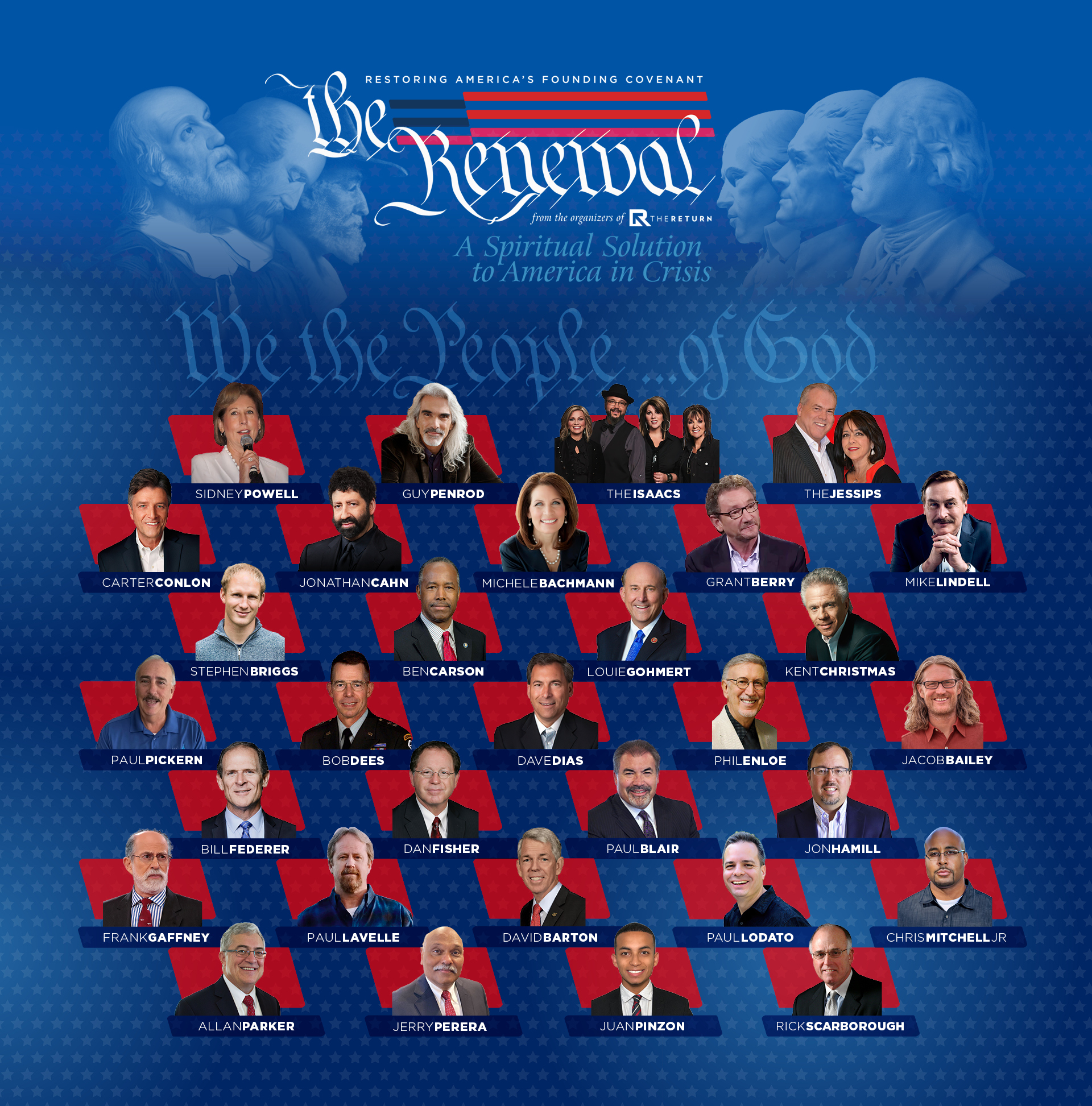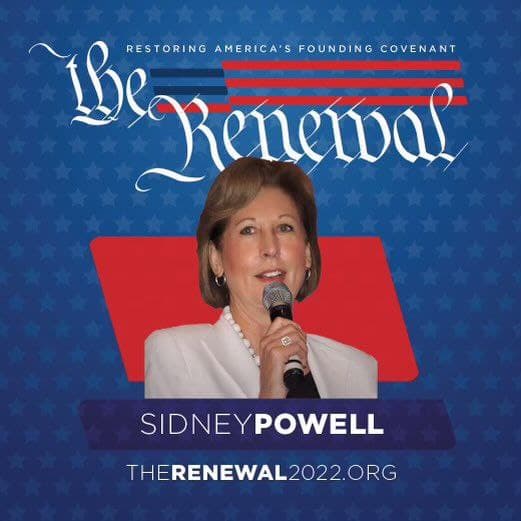 She took on the Justice Department and Won. Meet and Greet Sidney Powell
"This Republic was divined by God. We have unalienable individual rights endowed by Him. The government is lying to us at every turn, and it's using the media to push its lies. God loves truth, and He hates deceit. We must return to God and work to restore truth, justice, and righteousness with all that we do. We must stand together, make our voices heard civilly, and advocate for all that we know is right. There is nothing right about the way our fellow citizens – even some who overstepped their bounds – are being treated in federal confinement in Washington DC. Defending the Republic will work to correct this injustice on behalf of all of us."
"We are going to keep our focus on our work on behalf of the American people on the issues of fraud in the election, restoring election integrity, representing January 6 defendants, and representing members of our military who want to protect their right to choose whether to take a dangerous bio-chemical injection., We will take the high road."
Seating is limited so get your tickets TODAY!!!

Click Here

.
If you're interested in a sponsorship role please Click Here for the package also provide your email here someone will reach out directly.
Don't forget to Donate, Click Here